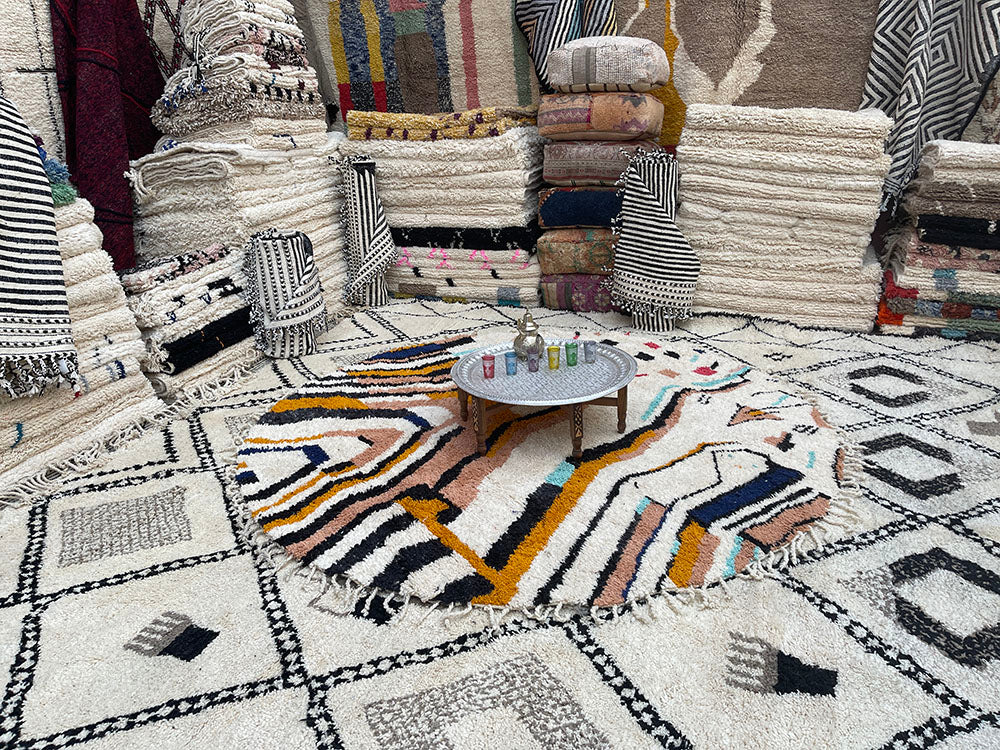 11
YEARS OF
SELLING MOROCCAN RUGS
People who say that money can't buy happiness just don't know where to shop, right ?
THE WOOL RUGS was born in Marrakesh during June 2011, We provides your daily dose of sass and sparkle. Choose from many different Moroccan Rugs like M'rirt rugs, Beni Ourain Rugs, Azilal Rugs and Vintage Rugs.

We try to found the best Handmade Rugs in the market so They are perfect to keep or to give as a gift.

We created this website with the aim of reducing prices for our customers. As a result, our website offers a lower price compared to our Etsy store, with a 15% discount applied on all products.